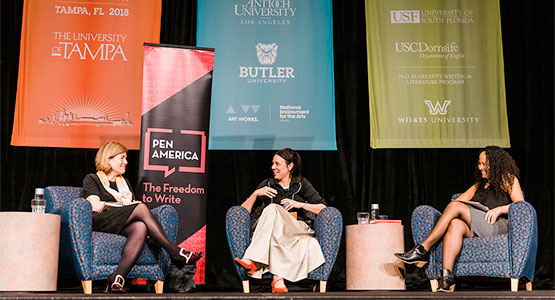 2021 AWP Conference Schedule
AWP is excited to announce that #AWP21 will be fully virtual this March. The AWP Conference & Bookfair has always been a place of connection, reunion, and celebration, and we hope to offer the same experience in a new way this year.
We are currently working with Kansas City, MO to move the in-person conference to a future year and we will announce more information in the coming weeks. We look forward to rescheduling with Kansas City and celebrating the region and Kansas City's literary community once it's safe for us all to be together again.
This list of accepted events for the 2021 Conference & Bookfair is tentative as we wait to receive confirmation from all event organizers and participants. We are also working to ensure that each participant does not participate in more than two events. The final conference schedule will be posted later this fall.