Conference Subcommittees
---
AWP 2023 Subcommittee
January Gill O'Neil
January Gill O'Neil is the author of Rewilding (CavanKerry Press, 2018); Misery Islands (CavanKerry Press, 2014), winner of a 2015 Paterson Award for Literary Excellence; and Underlife (CavanKerry Press, 2009). She is an associate professor at Salem State University. The recipient of fellowships from Cave Canem and the Barbara Deming Memorial Fund, O'Neil is the 2019-2020 John and Renée Grisham Writer-in-Residence at the University of Mississippi, Oxford where she lives. January previously served as the Northeast Council chair on the AWP board.
Sean Bernard
Sean Bernard directs and teaches in the BA creative writing program at the University of La Verne in southern California, where he also edits the national literary journal Prism Review. Since 2004, he has served as assistant editor of Toad Press, a publisher of chapbook-length translations, and in spring 2021 he became the fiction editor for Veliz Books. He is the author of the novel Studies in the Hereafter (Red Hen Press) and the story collection Desert sonorous (winner of the 2014 Juniper Prize), and his work has appeared in journals including the Gettysburg Review, Glimmer Train, Crazyhorse, and Epoch. He has received grants and fellowships from groups including the National Endowment for the Arts, Jentel Artists Foundation, the University of Arizona Poetry Center, and Poets & Writers.
Judy Wilson
Judy Wilson received a PhD from the University of Southern Mississippi, her writing nurtured by the Barthelme brothers at the Center for Writers. A dark realist as well as a humanist, she is intent on mining the reader's humane and compassionate response. Her work has appeared in numerous literary journals including Skylark Literary Annual, Mississippi Review, Antietam Review, the Atlantic Monthly's Atlantic Unbound, Reed Magazine, Oregon Literary Review, Carve Magazine, Front Porch Journal, Texas Review, South Dakota Review, and in her collection Trespass and other stories. She has received a number of awards for her fiction, including the Southern Literary Festival Award for Best Short Fiction, the Joan Johnson Writing Award, the Henfield Foundation's Transatlantic Review Award, and the Truman Capote Fellowship. She is also the founder and editor of Yellow Medicine Review: A Journal of Indigenous Literature, Art & Thought, now fourteen years in print. She lives and writes in Hendricks, Minnesota, sparing time to serve as the director of creative writing at Southwest Minnesota State University, where she has served the creative writing program since August 2002.
Kiik Araki-Kawaguchi
Kiik Araki-Kawaguchi is the author of The Book of Kane and Margaret (FC2 / UAP) and Disintegration Made Plain and Easy (1913 Press). He teaches at Western Washington University.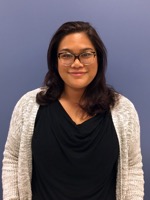 Andrea Baltazar
Andrea Baltazar is a writer-director with a growing professional portfolio of work in film and television. She has also worked on various media projects as an on-location sound mixer and video editor. In addition to her professional work, Andrea teaches digital media, film, and television courses and is a part of the Department of Communication in the Digital Media emphasis at Webster State University. Andrea earned a Master of Fine Arts Degree in Writing for Screen and Television from Pepperdine University and a BA in Film Studies from the University of California, Santa Barbara.
Photo Credit: Kristin V. Rehder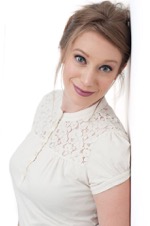 Shaindel Beers
Shaindel Beers is the author of three full-length poetry collections, A Brief History of Time (2009) and The Children's War and Other Poems (2013), both from Salt Publishing, and Secure Your Own Mask (2018), from White Pine Press. She teaches at Blue Mountain Community College in Pendleton, Oregon, where she lives with her son Liam, her husband Matt, and a menagerie of pets. She serves as Poetry Editor of Contrary Magazine. Learn more at http://shaindelbeers.com.
Photo Credit: Photography by Jamie Brown
Amaranth Borsuk
Amaranth Borsuk is a poet, scholar, and book artist working at the intersection of print and digital media. Her latest volume, The Book (MIT Press), is a brief introduction to the book as object, content, idea, and interface. She is the author of the poetry collections Pomegranate Eater (Kore Press) and Handiwork (Slope Editions), the chapbook Tonal Saw (The Song Cave), and three collaborative books. Borsuk is currently Associate Professor in the School of Interdisciplinary Arts and Sciences at the University of Washington, Bothell, where she directs the MFA in Creative Writing and Poetics.
Photo Credit: Brad Bouse
Chino Lee Chung
Chino Lee Chung is a queer and trans Chinese Mexican creative non-fiction writer and grassroots activist. He is an MFA graduate of the California College of Arts and is currently pursuing his MA degree at San Francisco State University. His work appears in Gender Queer: voices from beyond the sexual binary, Our Family Coalition Newsletter and is editor of the Asian Pacific Islander Transgender Anthology. Chino lives in Oakland right between the Latinx district of Fruitvale and Chinatown.
Keetje Kuipers
Keetje Kuipers is the author of three collections of poetry: Beautiful in the Mouth, The Keys to the Jail, and All Its Charms, which includes poems published in both The Pushcart Prize and Best American Poetry anthologies. Keetje has been a Stegner Fellow, Bread Loaf Fellow, and the Margery Davis Boyden Wilderness Writing Resident. She lives with her wife and children in Montana, where she is Editor of Poetry Northwest and a board member at the National Book Critics Circle..
Photo Credit: Gabi Graceffo
Jeannine Hall Gailey
Jeannine Hall Gailey is a writer with Multiple Sclerosis who served as the 2nd Poet Laureate of Redmond, Washington. She's the author of six books of poetry including Field Guide to the End of the World, winner of the Moon City Book Prize, and the upcoming Flare, Corona from BOA Editions.  She has a B.S. in Biology and M.A. in English from the University of Cincinnati and an MFA from Pacific University. Her work appeared in The American Poetry Review, Ploughshares, and Poetry. Her web site is www.webbish6.com. Twitter and Instagram: @webbish6.
Luther Hughes
Luther Hughes is the author of the debut poetry collection, A Shiver in the Leaves, forthcoming from BOA Editions in September 2022, and the chapbook Touched (Sibling Rivalry Press, 2018). He is the founder of Shade Literary Arts and co-hosts The Poet Salon podcast. Recipient of the Ruth Lilly and Dorothy Sargent Rosenberg Fellowship and 92Y Discovery Poetry Prize, his writing has been published in American Poetry Review, Paris Review, The Seattle Times, Orion, and more. Luther received his MFA from Washington University in St. Louis. He was born and raised in Seattle, where he currently lives.
Photo Credit: Nicholas Nichols
Casandra López
Casandra López is a California Indian (Tongva/Luiseño/Cahuilla) and Chicana writer who has received support from CantoMundo, Bread Loaf, and Tin House.  She's the author of the poetry collection, Brother Bullet, and has been selected for residencies with the School of Advanced Research, Storyknife, Hedgebrook, and Headlands Center for the Arts. Her memoir-in-progress, A Few Notes on Grief was granted a 2019 James W. Ray Venture Project Award.  She teaches at Northwest Indian College.
Alix Ohlin
Alix Ohlin is the author of six books, most recently the novel Dual Citizens and the story collection We Want What We Want. Her work has appeared in Best American Short Stories, The New Yorker, and on "Selected Shorts," and she's been a finalist for the Scotiabank Giller Prize and the Atwood Gibson Writers' Trust Prize. She lives in Vancouver, BC and teaches at the University of British Columbia.
Photo Credit: Emily Cooper
Susanne Paola Antonetta
Susanne Paola Antonetta's latest book is The Terrible Unlikelihood of Our Being Here. Forthcoming is The Devil's Castle. She is also the author of Make Me a Mother, Curious Atoms, Body Toxic, A Mind Apart, and four books of poetry. Awards include a New York Times Notable Book, an American Book Award, a Pushcart, and others. Her essays and poems have appeared in The New York Times, Ms., The Huffington Post, The UK Independent, The Hill, Orion, and The New Republic and been featured on CNN as well as the CBC Ideas documentary series. She lives in Bellingham, Washington and edits the Bellingham Review.
Juan Carlos Reyes
Juan Carlos Reyes has published the novella A Summer's Lynching and the fiction chapbook Elements of a Bystander. His work has appeared in West Branch, Waccamaw, Florida Review, and Moss, among others. He received an Artist Trust Storyteller Grant and a PEN USA Emerging Voices Fellowship and is Emeritus Board President of Seattle City of Literature. He has taught creative writing with the Alabama Prison Arts + Education Project and with Stetson University's MFA of the Americas. He is an Assistant Professor of Creative Writing at Seattle University and is executive editor at Big Fiction.
Photo Credit: Angela Louise Walker
Ross Showalter
Ross Showalter is a Deaf queer writer based in the Pacific Northwest. His stories, essays, and criticism have published in The New York Times, Electric Literature, Strange Horizons, and elsewhere. He teaches creative writing in UCLA Extension Writers' Program. 
Lena Khalaf Tuffaha 
Lena Khalaf Tuffaha is a poet, essayist, and translator. She is the author of Water & Salt (Red Hen), Arab in Newsland, and Letters from the Interior (Diode Editions). Her awards include the 2022 Goldstein Poetry Prize, the 2020 Best of the Net nonfiction prize, the 2018 Washington State Book Award for Poetry for Water & Salt, and the 2016 Two Sylvias Chapbook Prize for Arab in Newsland. In 2017-18, she served as inaugural Poet-In-Residence at Open Books: A Poem Emporium. She curates the translation series Poems from Palestine for the Baffler magazine. Online at www.lenakhalaftuffaha.com.
Photo Credit: Tamara Maz Photography