Conference Subcommittees
---
AWP 2022 Subcommittee
January Gill O'Neil
January Gill O'Neil is the author of Rewilding (CavanKerry Press, 2018); Misery Islands (CavanKerry Press, 2014), winner of a 2015 Paterson Award for Literary Excellence; and Underlife (CavanKerry Press, 2009). She is an associate professor at Salem State University. The recipient of fellowships from Cave Canem and the Barbara Deming Memorial Fund, O'Neil is the 2019-2020 John and Renée Grisham Writer-in-Residence at the University of Mississippi, Oxford where she lives. January previously served as the Northeast Council chair on the AWP board.
Cheryl Woodruff
Term: 2020–2024
Affiliation: BookMavericks
Cheryl Woodruff is president and founder of BookMavericks, a full-service book publishing consulting firm. Over her decades-long career as a pioneering publisher and editor, Cheryl has produced over thirty national bestsellers and literary award-winners. She has served as president and associate publisher of SmileyBooks/Hay House and associate publisher and founder of One World/Ballantine Books (Penguin Random House), the first multicultural imprint at a mainstream publishing house. Woodruff is the recipient of the Black Women in Publishing Achievement Award and the Literary Market Place Award for Excellence in Adult Trade Publishing.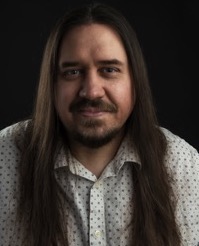 Ahimsa Timoteo Bodhrán
Ahimsa Timoteo Bodhrán is a multimedia artist, activist/organizer, critic, and educator. An NEA and Tulsa Artist Fellow, he is the author of Archipiélagos, Antes y después del Bronx: Lenapehoking, and South Bronx Breathing Lessons; editor of Yellow Medicine Review's international queer Indigenous issue; and coeditor of Movement Research Performance Journal's Native dance/movement/performance issue. A MacDowell, Yaddo, Ucross, Djerassi, Merrill, Bergen, and VSC resident, he is a member of the CantoMundo, Macondo, VONA, RAWI, and Lambda Literary communities.
Meg Day
Deaf, genderqueer poet Meg Day is the author of Last Psalm at Sea Level (Barrow Street, 2014), winner of the Publishing Triangle's Audre Lorde Award. A recipient of the Amy Lowell Poetry Travelling Scholarship and an NEA Fellowship in Poetry, Day's recent work can be found in Best American Poetry 2020 and the New York Times. Day is assistant professor of English & Creative Writing at Franklin & Marshall College. www.megday.com
Photo Credit: Kristin V. Rehder
Oliver de la Paz
Oliver de la Paz is the author of five collections of poetry: Names Above Houses, Furious Lullaby, Requiem for the Orchard, Post Subject: A Fable, and The Boy in the Labyrinth, which was a finalist for the Massachusetts Book Award in Poetry. He also coedited A Face to Meet the Faces: An Anthology of Contemporary Persona Poetry. A founding member, Oliver serves as the cochair of the Kundiman advisory board. He has received grants from the NEA, NYFA, the Artist's Trust, and the Massachusetts Cultural Council, and he has been awarded two Pushcart Prizes. His work has been published in journals such as Poetry, American Poetry Review, Tin House, the Southern Review, and Poetry Northwest. He teaches at the College of the Holy Cross and in the Low-Residency MFA Program at PLU.
Timothy Denevi
Timothy Denevi's most recent book is Freak Kingdom (Hachette/PublicAffairs, 2018). He is also the author of Hyper (Simon & Schuster, 2014). His essays on politics, sport, and religion have recently appeared in New York, CNN.com, Salon, and Literary Hub.
Pete Duval
Pete Duval's short story collection Rear View (Houghton Mifflin) won the Bread Loaf Writers' Conference Bakeless Prize and the Connecticut Book Award and was a finalist for the Los Angeles Times' Art Seidenbaum Award for First Fiction. A second collection, The Deposition, winner of the 2020 Juniper Prize for Fiction, was published by the University of Massachusetts Press in March. His fiction and nonfiction have appeared in Ascent, the Massachusetts Review, Alaska Quarterly Review, and Witness, among other venues. Pete teaches at West Chester University and Spalding University.
Emma Copley Eisenberg
Emma Copley Eisenberg's fiction and nonfiction has appeared in McSweeney's, Granta, the Virginia Quarterly Review, Tin House, Guernica, the Washington Post Magazine, and others. Her first book of nonfiction is The Third Rainbow Girl: The Long Life of a Double Murder in Appalachia, which was a New York Times Notable Book of 2020 and was nominated for an Edgar and Lambda Literary Award. Raised in New York City, she lives in Philadelphia, where she codirects Blue Stoop, a hub for the literary arts. Her next two books, a novel and a collection of short stories, are forthcoming from Hogarth (Penguin Random House).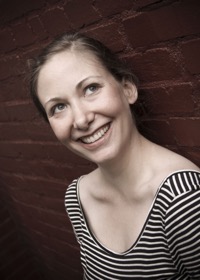 Michelle Gil-Montero
Michelle Gil-Montero is a poet and translator of contemporary Latin American poetry, hybrid-genre writing, and criticism. She has translated several books of poetry, most recently Edinburgh Notebook by Valerie Mejer Caso (Action Books). Her translations of Berlin Interlude and Exilium, both by María Negroni, are forthcoming in 2022 from Black Square Editions and Ugly Duckling Presse, respectively. She has been awarded fellowships from the National Endowment for the Arts and the Howard Foundation, as well as a Fulbright US Scholar's Grant to Argentina and a PEN/Heim Translation Prize. She is the author of the poetry books Attached Houses (Brooklyn Arts Press) and Object Permanence (Ornithopter Press), and her work has appeared in jubilat, Spoon River Poetry Review, Seedings, Conjunctions, and other publications. At Saint Vincent College, she directs the Minor in Literary Translation and is the founding editor of the small press poetry publisher Eulalia Books (eulaliabooks.com). 
Photo Credit: Laura Mustio
Matthew David Goodwin
Matthew David Goodwin is a scholar, an editor, and a translator. His research is centered on the experience of migration, in particular how Latinx writers are using science fiction and fantasy to explore migration. He is the editor of Latinx Rising: An Anthology of Latinx Science Fiction and Fantasy as well as the young adult collection Speculative Fiction for Dreamers. His study of Latinx science fiction, The Latinx Files: Race, Migration, and Space Aliens was recently released through Rutgers University Press. He is currently an assistant professor in the Chicana/o Studies Department at the University of New Mexico.
Leah Henderson
Leah Henderson is the author of the middle grade novels The Magic in Changing Your Stars and One Shadow on the Wall. Her picture books include Together We March, A Day for Rememberin', and the forthcoming Daddy Speaks Love and Your Voice, Your Vote. Leah holds an MFA in writing and is on faculty at Spalding University's low-residency School of Creative and Professional Writing.
Maria James-Thiaw
Performance poet and author Maria James-Thiaw (she/her) is a faculty member at the Capital Area School for the Arts in Harrisburg, Pennsylvania. Her poetry has been published in numerous journals including Cutthroat Journal of the Arts, One Trick Pony Review, Black Magnolias, and others. She serves on the Poetry Board of Philadelphia Stories Magazine and the Board of Trustees for the Pennsylvania Poetry Society. She is also the founder of Reclaim Artist Collective, an organization that brings antiracist arts programming to marginalized communities.
Maria is the author of three poetry collections, and in 2018, she received the Art of Protest Poetry Prize from the Center for American Literary Studies at Penn State for excerpts from her choreopoem "Reclaiming My Time: An American Griot Project."
Anne Kaier
Anne Kaier's essays appear in About Us: Essays from the Disability Series of the New York Times, 1966journal, the Gettysburg Review, Alaska Quarterly Review, and the Kenyon Review. "Maple Lane" was mentioned on the list of Notables in the 2014 edition of Best American Essays. Her memoir, Home with Henry, is out from PS Books. Her poetry appears in Beauty Is a Verb: An Anthology of Poetry, Poetics, and Disability. She has been a fellow at the Virginia Center for the Creative Arts. With a PhD in English from Harvard University, she has taught at Bryn Mawr College, Arcadia University, and Rosemont College. She is working on a memoir about her years at the University of Oxford in the late 1960s.
Denise Low
Denise Low, Kansas Poet Laureate 2007–09, is winner of a Red Mountain Press Award for Shadow Light. Other recent publications are a memoir, The Turtle's Beating Heart: One Family's Story of Lenape Survival (University of Nebraska Press), a Hefner Heitz Award finalist; Wing (Red Mountain); Casino Bestiary (Spartan); and Jackalope (Red Mountain). She is coauthor of Northern Cheyenne Ledger Art by Fort Robinson Breakout Survivors (University of Nebraska Press). She founded the creative writing program at Haskell Indian Nations University, and she teaches for Baker University's School of Professional and Graduate Studies. She is contributing editor to Essay Daily's Midwessay project. She lives in California's Sonoma County on Tsuno Mountain, homeland of Pomo people. www.deniselow.net
Trapeta B. Mayson
Trapeta B. Mayson is the 2020–2021 Philadelphia Poet Laureate. She is a recipient of a Pew Fellowship in Literature, an Aspen Words Fellowship, and a Leeway Transformation Award, among others. Mayson released two music and poetry projects in collaboration with jazz guitarist Monnette Sudler. A widely published writer, Mayson is a native of Liberia. She is a graduate of Temple University, Bryn Mawr Graduate School of Social Work and Social Research, and Villanova University School of Business. Mayson uses the arts to mobilize, build community, and create change.
Photo Credit: Aaron Billups 
Raquel Salas Rivera
Raquel Salas Rivera is a Puerto Rican poet and translator. His honors include being named the 2018-19 Poet Laureate of Philadelphia and receiving the New Voices Award from Puerto Rico's Festival de la Palabra. His books have won the Lambda Literary Award for Transgender Poetry and the Ambroggio Prize and have been longlisted or finalists for the National Book Award, the PEN America Open Book Award, and CLMP's Firecracker Award. He writes and teaches in Puerto Rico, where he is currently cocreating El proyecto de la literatura puertorriqueña/The Puerto Rican Literature Project, a free, bilingual, and open-access digital portal that users within and outside academia and the US and Puerto Rican educational systems can use to learn about and teach Puerto Rican poetry.
Photo Credit: Tamara Maz Photography
Hasanthika Sirisena
Hasanthika Sirisena's work has been anthologized in This Is the Place (Seal Press, 2017) and Every Day People: The Color of Life (Atria Books, 2018) and named a notable story by Best American Short Stories. She has received fellowships from the MacDowell Colony and Yaddo and is a Rona Jaffe Writers' Award recipient. She is currently editor at West Branch literary magazine and faculty at the Vermont College of Fine Arts and Susquehanna University. Her books include the short story collection The Other One and the forthcoming essay collection Dark Tourist (Mad Creek Books, 2021). 
Donna Talarico
Donna Talarico is an independent writer and content strategist in higher education, and she is also founder/publisher of Hippocampus Magazine & Books and its annual conference HippoCamp. She speaks regularly on marketing related topics at higher ed and publishing conferences and has bylines in the LA Review, the Superstition Review, Wanderlust Journal, mental_floss, the Writer, the BREVITY blog, Games Magazine, the Content Strategis, the Guardian's Higher Education, and more. Donna has an MFA in creative writing from Wilkes University. Follow her on Twitter at @donnatalarico.
Simone Zelitch
Simone Zelitch is the author of five novels, most recently Judenstaat (PM Press, 2020), an alternative history about a Jewish state established in Germany. A recipient of a National Endowment for the Arts grant, her subjects range from a peasant revolt to Mississippi Freedom Summer to a reimagining of the Book of Ruth. She teaches at Community College of Philadelphia, where she launched their Creative Writing Certificate. Find out more about the author and her work at www.simonezelitch.com
Photo Credit: Ellen Taraskiewicz