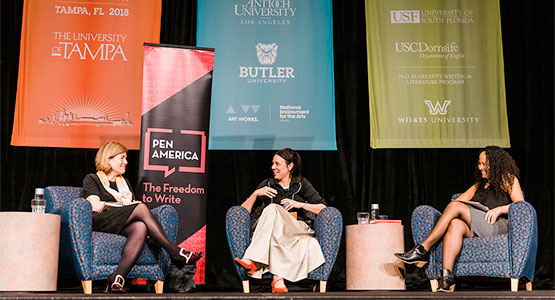 2022 AWP Conference Schedule
The #AWP22 Conference & Bookfair in Philadelphia, Pennsylvania schedule is searchable by day, time, title, description, participants, and type of event. This schedule is subject to change. A version accessible to screen readers is also available.
Please note: The schedule you build on awpwriter.org will not transfer to the mobile app or the virtual conference platform as these systems are independent.
Scroll over participants' names in blue to read their biographies.