Kurt Brown WC&C Scholarships
Every year, AWP awards three $500 scholarships to three first-place winners in the genres of creative nonfiction, fiction, and poetry. These scholarships must be used to attend a writers' conference, center, retreat, festival, or residency at one of the AWP member programs in the Directory of Conferences & Centers. All winners and six finalists will also receive a one-year individual membership.
In 1990, Kurt Brown founded WC&C, a coalition of writers' conferences and festivals, to help these groups support one another and thrive. Kurt was a friend and mentor to many writers, as well as a poet, editor, memoirist, essayist, teacher, and administrator. Today, the group he founded is an important part of AWP; we hope you will take the time to visit our directory and explore them all. There is an excellent chance you will find one that meets in your local area that can help you connect with a community of writers and friends.
Congratulations to Our 2023 Kurt Brown Prize Winners
Creative Nonfiction: Allison Hong Merrill, "Giant in the Sky"
Allison is a loveaholic, a Taiwanese immigrant, and a Wall Street Journal best-selling author. She earned an MFA from Vermont College of Fine Arts. Her work appears in the New York Times and has won both national and international literary prizes. Her debut memoir, Ninety-Nine Fire Hoops, has won over forty independent book awards. She is a keynote speaker, instructor, and panelist at various writers' conferences nationwide and in Asia. She also appears on TV, radio, podcasts, magazines, newspapers, and journals. Visit her at allisonhongmerrill.com to sign up for her monthly email.
Finalists in Creative Nonfiction:
First Runner Up – "Life Force" by Carol Shaben
Second Runner Up – "Entrée into the House of Women" by Yael Valencia Aldana
2023 Creative Nonfiction Judge: Kao Kalia Yang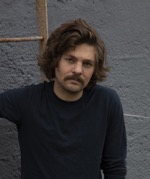 Poetry: Mathew Weitman, "Vita & Other Poems"
Mathew Weitman's poetry appears or is forthcoming in Alaska Quarterly Review, Bennington Review, The Georgia Review, The Missouri Review, and elsewhere. He is the winner of the 2021 Loraine Williams Poetry Prize and is a Pushcart nominee. Currently, he is pursuing his PhD in creative writing and literature at the University of Houston and leading poetry workshops at the Harris County Jail.
Finalists in Poetry:
First Runner Up – "Rabbits and Other Poems" by Logan Klutse
Second Runner Up – "Untitled" by Christine Larusso
2023 Poetry Judge: Sherwin Bitsui
Fiction: Njoroge Mungai, "Servant"
Njoroge Mungai is a poet, visual artist, nonfiction writer, and novelist based in Toronto, Canada. In 2015, his poem "Children of Infinity" was featured at the Royal Ontario Museum. Along with earning degrees from York University, he also graduated from the Humber School for Writers. To acknowledge diverse communities, Njoroge launched his own publishing company, Upendo Books Ltd., as well as a podcast, Diversity & Inclusion. He recently published a nonfiction text that celebrates the accomplishments of BIPOC youth. In his work and life, Njoroge's fascinated with exploring forgiveness, betrayal, redemption, love, progression, desire, hope, despair, change, stasis, and the hereafter.
Finalists in Fiction:
First Runner Up – "The Devil Three Times" by Ricky Fayne
Second Runner Up – "They Call Me" by Fatima Bhojani
2023 Fiction Judge: Deesha Philyaw
2023 Kurt Brown WC&C Scholarships Eligibility & Guidelines
Previous recipients of Kurt Brown WC&C Scholarships and former or current students of the judges are not eligible to submit.
Writers' names must not appear on the submissions or they will be disqualified.
For fiction and creative nonfiction, up to ten unpublished pages will be considered. Work must be double-spaced and presented in twelve-point font.
For poetry, five to ten unpublished poems will be considered. Each new poem must start on a new page.
You may enter in more than one genre, and you may also enter multiple manuscripts in one genre, provided that each submission is accompanied by its own $10 entry fee.
Winners have one year to use their prize, and funds are paid directly to the selected program; unused funds will not be issued to the writer.
Member conferences reserve the right to determine entry to their programs; winning does not guarantee admittance to any program.