Meet the AWP Staff
Cynthia Sherman
Executive Director
Cynthia Sherman joined AWP in 2012 as the Associate Director of Conferences & Bookfair Manager. In 2019, as the Director of Conferences, she presided over the Portland AWP Conference, the most successful in the organization's history. Cynthia has over twenty-five years of experience in meetings and exhibits management. She was awarded the Certified Meeting Professional designation from the Events Industry Council, which recognizes expertise in the meetings industry. She continues to bring her ability to listen, analyze, and lead—thoughtfully and enthusiastically—to her leadership of the organization. Cynthia looks forward to building a more welcoming and inclusive community.
Senior Staff
Supriya Bhatnagar
Director of Publications
Supriya Bhatnagar has a Bachelor of Commerce degree from the University of Rajasthan, Jaipur, India, and a BA in nonfiction writing and editing and an MFA in creative nonfiction from George Mason University. Her short stories have appeared in Femina and 4Indianwoman.com. Her memoir, and then there were three..., was published in 2010 by Serving House Books. Essays from this book have appeared in Perigee and Artful Dodge. She is a Pushcart Prize nominee.
Sheila Black
Director of Development
Sheila Black was the Executive Director of Gemini Ink, a literary arts center in San Antonio, Texas, prior to joining AWP. Before that, she served as Associate Director of Corporate and Foundation Relations at New Mexico State University Foundation. She is the author of four poetry collections, most recently Iron, Ardent (2017), and has co-edited two anthologies, Beauty is a Verb: The New Poetry of Disability (2011) and The Right Way to Be Crippled and Naked: The Fiction of Disability (2017). In 2012, she received a Witter Bynner Fellowship from the Library of Congress. She holds a BA in French literature from Barnard College and an MFA in poetry from the University of Montana.
Annette Bousquet
Director of Finance and Operations
Annette Bousquet is a strategic and tactical financial leader with over twenty-five years of financial, accounting, and operational experience. She has driven the success of large and small enterprises, including for-profits, nonprofits, start-ups, and multimillion-dollar businesses. After a twelve-year career with Bank of America in San Francisco and London, she moved to India to build the microenterprise and microfinance capacity of a local poverty program. Upon her return to California, she became the financial leader for two international nonprofits and multiple social enterprise start-ups. Annette has a BS in international trade and an international MBA. She has a passion for traveling internationally, exploring trails near and far, sea kayaking, and being carried away by works of fiction and poetry.
Colleen Cable
Director of Conferences
Colleen Cable earned her MFA in creative writing at the University of Maryland, where she worked as an events planner for the admissions office. She also worked as a program coordinator for Gettysburg College's Center for Public Service and as a volunteer for the Maryland Writer's Association. She writes fiction.
Mo Duckworth
Director of Technology
Mo Duckworth is a seasoned technology director with more than twenty-five years experience leading the strategic oversight and innovative direction of both for-profit and nonprofit organizations. After an eleven-year career managing the web and digital properties for the Fortune 500 company Varsity Spirit, he spent the last ten years as the technical director for a nonprofit youth sports governing body, USASF. Mo has a proven track record of strategically pushing organizations forward through the implementation of new cloud-based solutions and digital media offerings. A Pennsylvania native, Mo is currently based in Kentucky where he resides with his wife and two young daughters. Together they love to cook, dance, and listen to great music.
Kenny Lakes
Associate Director of Membership Services
Kenny Lakes holds a BA in history with a minor in political science from Susquehanna University. Kenny joined AWP in 2013 and has previously held the positions of membership assistant, membership associate, and membership coordinator. He works closely with AWP's membership, co-facilitates the Writer to Writer mentorship program, and assists with AWP's digital and print publications. Beyond AWP, Kenny loves to read and watch anything horror-related, cook and eat anything with cumin or cinnamon, and spend time with his poet-editor wife, his four-year-old child, and his orange cat, Rudy.
Juanita Lester
Director of Communications
Juanita Lester earned an MA in publications design from the University of Baltimore and a nonprofit marketing and strategic communications certificate from Arizona State University. She joined AWP as their first director of social media and has over ten years in leadership experience. Juanita is now the director of the AWP communications department, managing a team that oversees all digital and social media communications, graphic design and branding, and year-round Virtual AWP programming. Juanita hopes to complete her own novel one day. She loves music, dancing, traveling, and spending time with her family. 
Staff
Sara Elbayya
Graphic Production Designer
Sara Elbayya graduated from Marymount University with a bachelor's degree in graphic design. While studying at Marymount, she was fortunate to be given the opportunity to design large school publications such as the literary arts magazine and the school newspaper. Before coming to AWP, Sara interned as a graphic designer at the National Air and Space Museum and worked with a Palestinian jewelry boutique called Canava as their graphic designer and social media manager. When she is not designing, she can be found binge-watching Netflix dramas or traveling with her family.
Jesse Fleming
Assistant Editor & Web Copyeditor
Jesse Fleming is a Chicago-based writer and musician who received her BA in English and her BS in music from the University of Northwestern - St. Paul. She has an extensive background in bilingual education and nonprofit administration, having previously worked for the University of Chicago, the Ounce of Prevention Fund, and the Madrid School of Languages. A former intern for Milkweed Editions and Consortium Book Sales & Distribution, she was named one of Minnesota's Best Emerging Poets by Z Publishing in 2018. She performs with her group Lost Lore and is an enthusiastic advocate for environmental justice and sustainability.
Miranda González
Marketing Project Manager
Miranda González manages website content and updates for AWP, in addition to planning and overseeing the execution of marketing projects. She holds an MFA from the University of Texas at El Paso and believes most writing can be made better by making it shorter. In her free time, she writes fiction.
Jennifer January
Communications Coordinator & Membership Assistant
Jennifer January joined AWP as a social media intern in 2019 and now serves as the Communications Coordinator and Membership Assistant. She holds a BA in sociology from the University of Maryland. Outside of AWP, Jennifer enjoys going on hikes, cooking, binge-watching Netflix, exploring the latest social media trends, and spending time on the water either at the beach or on her family's boat.
Claire Johnson
Bookfair Coordinator
Claire Johnson is an Oregon-based literature enthusiast who earned her BA in English and a minor in business administration from the University of Oregon. During her studies, she was a member of the sports marketing club and managed her first spa. Her dedication to hospitality and helping others relocated her to Florida and then to Texas to work for the largest global hotel chain. Growing her expertise by working in multiple hotel departments (sales & events, accounting, front office, and spa), she developed her extensive knowledge of customer service. With her experience as a general manager and Leadership Engagement Award winner, Claire prides herself on supporting others and creating meaningful experiences for those around her.

Aubrey Kamppila
Conference Events Coordinator
Aubrey Kamppila earned her BA in English with a writing concentration and a studio art minor from Gettysburg College in 2018. Before joining AWP, she worked as an editorial intern for the Friedrich Agency, the Gettysburg Review, and the Studio Potter journal. In her free time, she paints, hikes, and writes poetry and creative nonfiction.
Abhishek Khadka
Assistant Web Developer
Abhishek Khadka completed his bachelor's degree with a major in computer science and a minor in mathematics from Truman State University in Kirksville, Missouri. Before joining AWP, he worked as a web developer for Wells Fargo and UBS. He is planning to get a master's degree in data science and cybersecurity. In his free time, he loves to cook, travel, play guitar, ski, hang out with friends, and play soccer.
Evgenia Kutuzova
Accounting Assistant
Evgenia Kutuzova has earned an AA in business administration from Howard Community College in Columbia, Maryland. Before joining AWP she worked as a bookkeeper for a local medical company and assistant to certified public accountant. She enjoys visiting art galleries and museums, reading nonfiction books, and traveling.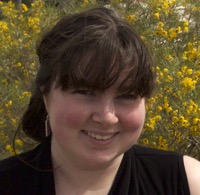 Meg Kuyatt
Advertising Manager
Meg Kuyatt is a 2020 Pitch Wars mentee and winner of the 2021 Towson Prize for Literature. Her work is published or forthcoming in magazines including Prairie Schooner, Poetry Northwest, Crab Orchard Review, RHINO, and CV2. She teaches creative writing at Anne Arundel Community College. She is the author of five poetry chapbooks, the novel Post-High School Reality Quest (2017), and the poetry collection Drowning in the Floating World (2020). Find her online at megedenbooks.com or on Twitter at @ConfusedNarwhal.
Ely Vance
Membership Associate
Ely Vance worked in AWP's Membership Department in various capacities from the fall of 2017 through the summer of 2020 and has recently returned to the organization. He received degrees in English and American studies while at the University of Maryland, College Park, where he was also a member of the Jiménez-Porter Writers' House. He is currently an MFA candidate in fiction at the University of New Orleans.