Poet "Grows" Her Work on Trees in a Seattle Orchard
August 26, 2015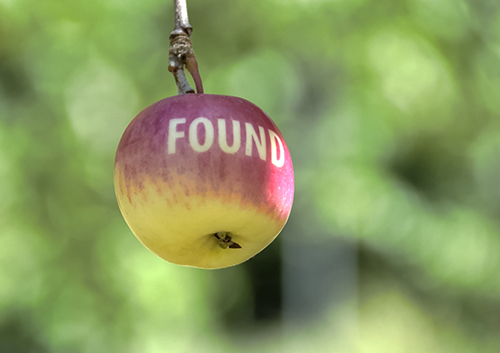 Piper's Orchard in northwestern Seattle—which grows apples, cherries, hazelnuts, pears, and walnuts—isn't your average orchard.
The apples, for one, have poems by local poet Shin Yu Pai written on them, as Paul Constant describes in his feature on Lit Hub. The strange apples are part of the poet's two-year public art project called HEIRLOOM, which explores the relationships between words, nutrition, and agriculture.
Furthermore, the fruits at Piper's Orchard are, as the poet's project suggests, "heirloom," a quality Pai sought out to contrast with GMO apples.
"Piper's Orchard apples aren't as friendly as the kind you buy in plastic bags—they're a little harder, with a complex flavor profile ranging from pucker-sour to rich and oaky," Constant writes.
The project has brought about certain revelations, especially where human and natural intervention is concerned. "I thought that everything would stay on the trees much better than it has, but there's been human intervention and natural intervention ... I see apples placed artfully in locations around the orchard. There was a sack of apples tied to one tree. Apples with bite marks and fingernail marks. Those were surprises to me."
Read Constant's full essay about Pai's work at Piper's Orchard at Lit Hub.
Photo credit: Thendara Kida-Gee.