Ms. Faith Adiele
California, United States
Member Since: 08/22/2012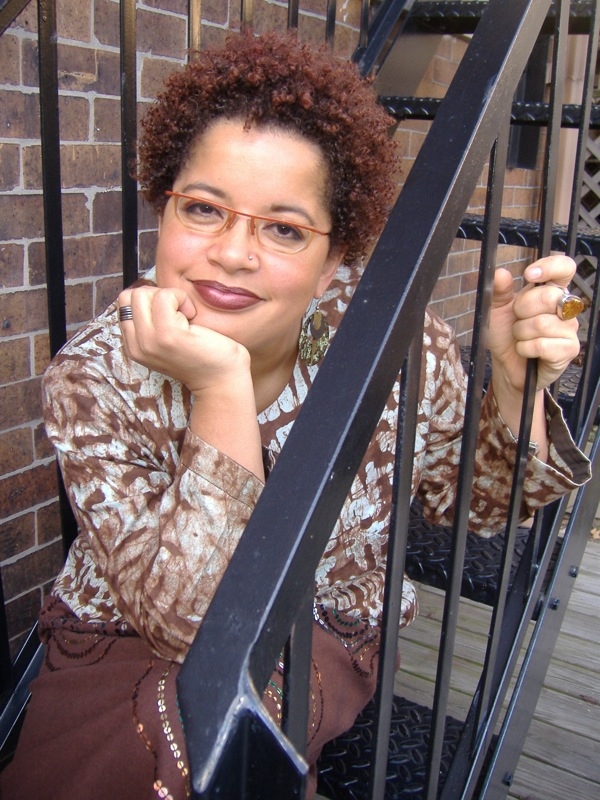 FAITH ADIELE was born in rural America to a Nigerian father and Nordic-American mother, and the PBS film My Journey Home documents her travel to Nigeria to find her father and siblings. She holds a BA in Southeast Asian Studies from Harvard University, an MA in Creative Writing from Lesley University, and MFAs in Fiction and Nonfiction from the University of Iowa Writers' Workshop. Her memoir about becoming the first black Buddhist nun of Thailand, Meeting Faith (W.W. Norton), received the PEN Beyond Margins Award for Best Memoir.
The original Obama, Adiele has appeared on National Public Radio; in a television pilot for a new reality program and an ad for a national insurance company; on the Tavis Smiley show; and in "A Day in the Life of Faith Adiele" (a 2-page center spread in Pink Magazine). Her writings on spirituality, travel, and culture have been widely anthologized, and she is co-editor of Coming of Age Around the World: A Multicultural Anthology (The New Press). Named as one of Marie Claire magazine's "5 Women to Learn From," Faith has been the keynote or featured speaker at universities, churches and community centers around the world.
Her honors include the Millennium Award from Creative Nonfiction, and 15 residencies in 5 countries, including a UNESCO International Artists Bursary to Italy, the Banff Centre for the Arts (Canada); the Sacatar Foundation (Brasil); the Yaddo Corporation (USA); and the MacDowell Colony (USA). A contributor to O: The Oprah Magazine, Yes!, Essence, and Transition, Adiele currently serves as the Distinguished Visiting Writer at Mills College in Oakland, California and as Associate Professor in Creative Nonfiction at California College of the Arts, where she is completing Twins, a memoir about her heritage that will complete the story begun in the PBS film. Visit her at http://adiele.com.
Website: adiele.com
Twitter Username: @meetingfaith
Publications
Meeting Faith: An Inward Odyssey , W.W. Norton & Sons
My Journey Home (documentary) , PBS
Coming of Age Around the World: A Multicultural Anthology , The New Press
The Nigerian-Nordic Girl's Guide to Lady Problems , SheBooks (December 2013)
Awards
PEN Beyond Margins Award for Memoir(2005)
UNESCO Artists Bursary(2002)
Millennium Award, Creative Nonfiction(2000)
Employment
Assistant Professor at University of Pittsburgh
Distinguished Visiting Writer at Mills College
Associate Professor at California College of the Arts (August 2012 - )
Degrees
Bachelor of Arts in Southeast Asian Studies from Harvard University
Master of Fine Arts in Nonfiction from University of Iowa
Master of Fine Arts in University of Iowa from Fiction
Genres of Interest
Creative nonfiction, Children's literature