Writing By Writer's DRAFT
California, United States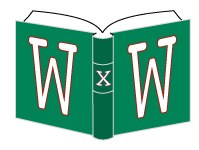 Details
Mar 1 - Feb 28, 2025

Residency
An intensive program for 15 writers who are committed to completing a novel, memoir, short story, or essay collection over the course of two years. Whether starting a first draft, or working through a new revision, this program is appropriate for writers who want a rigorous and supportive community throughout their process.
Do you have a novel draft currently living in a dresser drawer? Or a collection of short stories that never became long enough to be a collection? Do you have a million little pieces of a memoir hiding under your bed, or in the back of your mind, or in a giant ball right behind your heart just begging you to dig in and put all the pieces together? Do you have a book pressing on you, niggling at you, suggesting to you in the early hours of the morning that if you don't write it, it might be the one thing for which you cannot forgive yourself? Do you have an idea so big and hard and beautiful you suspect that writing it will set you free or heal your heart or save your life? At Writing By Writers DRAFT, we know exactly what that feels like, and we want to provide a space, a nudge, and a structure in which you can get that book written. You only have to make the commitment to yourself. Join us, for two unforgettable years of writing, fellowship, constructive compassionate critique and community.
Faculty
Featured Writers Include:
Samantha Dunn, Pam Houston, Joshua Mohr
Genres
Fiction, Creative nonfiction
Location
Boulder, CO & Mill Valley, CA
California, United States

---
Writing By Writers
Writing By Writers (WxW) is a 501(c)3 non profit organization whose mission is to create a rigorous and compassionate environment to learn the art of reading and writing from accomplished authors. WxW hosts multi-day writing workshops for people interested in writing fiction, non-fiction, memoir and poetry. The workshops are taught by nationally known, published authors, who are adept at teaching the craft of writing to all levels of student. In addition, participants learn how to read other's work critically and apply those lessons to their own writing.