Moveable Type: An Interview with Daniel Slager, Publisher & CEO
August 25, 2021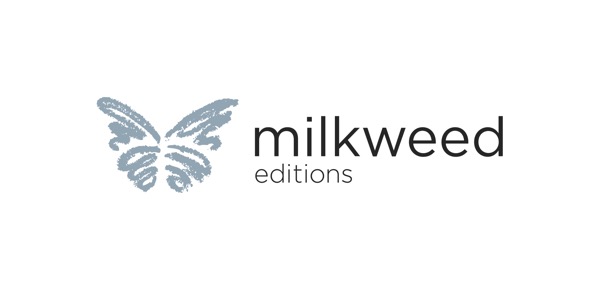 Milkweed Editions
An Interview with Daniel Slager, Publisher & CEO
Can you tell me about the mission at Milkweed and a little bit about your work?
We are an independent literary book publisher, established as a nonprofit organization in order to fulfill a mission: "to identify, nurture and publish transformative literature, and build an engaged community around it." We release some thirty books each year—poetry, fiction, and nonfiction—and we publish them in increasingly innovative ways, engaging readers and communities in the kinds of conversations initiated uniquely by literature. We are founding partners in Open Book, a literary and book arts center in Minneapolis, where we also own and operate a bookstore.
What are some ways that your recently launched Multiverse series supports neurodivergent learners?
I was first introduced to the writing of a handful of neurodivergent poets by Chris Martin, himself a wonderful poet and teacher. Chris had been working with these poets for some time, and he felt their work merited a broader audience. I was struck by the quality and transformative nature of the poems, and before long we had decided to collaborate on the series. We will publish the first book in the series in the spring of 2022.
What's next for Milkweed? Is there a current project you're excited about working on?
This is an exciting time in our organization. Our list has grown, books we've published have won major awards, and we've published a couple of bestsellers. Combined with support from a growing community of readers, these developments have made it possible for us to do more in the years to come, and to redefine what we mean by "building an engaged community." We have also launched several initiatives I'm particularly excited about. We've begun publishing another series of books called Seedbank. As most indie publishers do, we used to have an internship program. When I arrived at Milkweed fifteen years ago, our interns were not paid. Then, for some years, they were poorly paid. And now we have replaced our interns—many of whom made significant contributions, regardless of the lack of compensation—with fellows. Our fellowships are salaried positions with benefits, and they are designed to attract and empower individuals from communities who have been traditionally underrepresented in publishing. The response—I'm thinking primarily of the applicants and our first fellows—has been profoundly encouraging, and we have high hopes for the impact we can create with this program in the years to come.
As we're well over a year into the pandemic, how have these times affected the way you work as a press?
In March 2021, we closed Open Book to the public, we closed our bookstore, and we began working remotely. Not two months later, George Floyd was murdered here in Minneapolis, setting off a series of protests and riots, and a citywide (national, too, of course) reckoning that continues to this day. It has been a challenging stretch for our team, to be sure, but it's also true that much of what we do as a publisher can be done remotely. And on the whole, I find it moving to think of the ways we adapted and continued thriving as an organization. I think we all feel we have something to contribute in this time of intersecting crises and profound change.
How can readers connect with and support Milkweed Editions?
Buy books we publish, follow us on social media, join the growing community of readers who support our work financially: these are all meaningful points of engagement. And the simple truth is that the more individuals join us, the more we can do.
milkweed.org